Recommended To Read
:
What data recovery tools to buy if you want to start a data recovery business?
Free video data recovery training on how to recover lost data from different hard drives?
Where to buy head and platter replacement tools at good prices?
Data recover case studies step by step guide
I want to attend professional data recovery training courses
MailRecovery 2012 Suites is the latest and leading email data recovery tool based on the previous version of MailRecovery Suites.  This email data recovery suite has integrated our other separated email data recovery tools and customers can get all in one setup packages at a competitive price.
MailRecovery 2012 Suites is available with two versions: Client Version and Server Version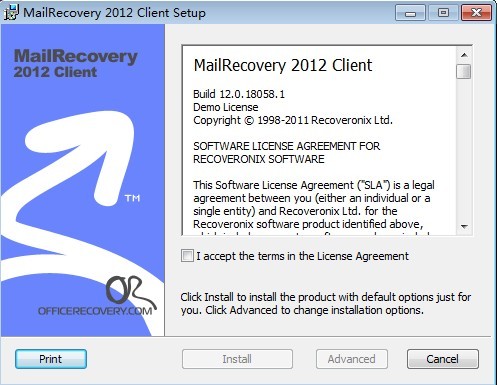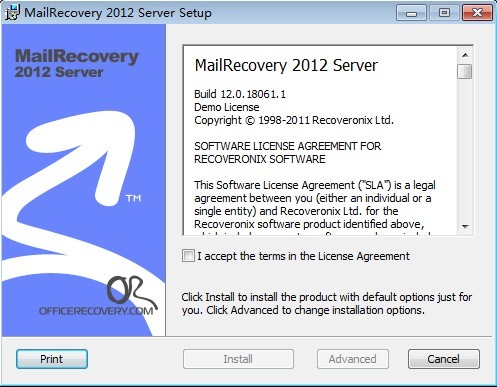 Client Version Email data recovery components:
Undelete for Outlook
Undeletes files from Outlook mailboxes. Recovery of messages removed from Deleted Items folder is supported for most occasions, but cannot be guaranteed.
Recovery for Outlook Express
Repairs corrupted Outlook Express mailboxes (.mbx, .dbx).
Recovery for Outlook
Repairs corrupted Outlook mailboxes (.pst). The program also supports Exchange Offline Storage Files (.ost).
Optional support subscriptions are offered with MailRecovery 2012 suites at purchase pages. Basic support level includes free software updates during the service period. Advanced support provides software updates and adds a review of one case of data corruption.
Server Version Email Data Recovery Suite
Server version has all the three email data recovery programs and has the following extra three email data recovery programs:
Recovery for Exchange Server
Repairs corrupted Exchange Server email databases (.edb, .stm). The program can also be used on healthy databases as EDB to PST conversion tool.
Recovery for Exchange OST
Converts Exchange Offline Storage File (.ost) into a common Personal Storage File (.pst). This is useful when dealing with Offline Storage Files (.ost) remaining on client computer after Exchange Server crash or accidental lost of Exchange mailbox.
EDB Diff for Exchange Server
Compare two email databases and extract the mailboxes and emails that differentiate them.
Free Demo Versions of This Great Email Data Recovery Tool are available below:
Download MailRecovery 2012 Suites Client Version Demo
Download MailRecovery 2012 Suites Server Version Demo
About the Demo versions of this email data recovery tool:
Utilities within MailRecovery 2012 Suites Demo allow to evaluate both the performance of MailRecovery 2012 Suites and analyze the recoverability of a particular set of corrupted data.
There are two typical outcomes of using product demo:
A limited amount of actual data will be recovered. Other recoverable data will be presented as placeholders labeled "demo"; Data analysis will find the data impossible to recover. "No data to recover" message will be shown in that case. For details about demo performance of each suite component visit the component home page.
Prices Of this Great Email Data Recovery Tool:
MailRecovery 2012 Suites Client Version:
Standard License – 299.00 USD; View More Info On Our Official Website; Order Now
Enterprise License – 448.00 USD; View More information On Our Official Website; Order Now
1-Year Service License: 508.00 USD; View More Details; Order Now
MailRecovery 2012 Suites Server Version:
Standard License – 999.00 USD; View More Info On Our Official Website; Order Now
Enterprise License – 1498.00 USD; View More information On Our Official Website; Order Now
1-Year Service License: 1698.00 USD; View More Details; Order Now