Recommended To Read
:
What data recovery tools to buy if you want to start a data recovery business?
Free video data recovery training on how to recover lost data from different hard drives?
Where to buy head and platter replacement tools at good prices?
Data recover case studies step by step guide
I want to attend professional data recovery training courses
How to recover lost data from western digital SMR hard drives with slow issue?
How to fix WD Palmer Charger hard drives with slow initialization?
How to recover lost data from Western Digital SMR hard drives with PCB numbers of 800066, 800067, 800069, 810011, 800077, 810033, 810035, etc?
Slow problem is very common firmware failure in western Digital hard drives, it is also the same situation for WD SMR hard drives. But please note: Slow issue can also be caused by physical weak head or weak platter surface. It's not possible before to fix the SMR HDD slow issue by the traditional 'slow fix' solution.
Within the latest DFL all in one data recovery tool V2.3, users can easily fix the slow issue without affecting the data and the solution has helped many DFL users to get lost data back from the WD SMR HDDs.
The WD SMR HDD slow fix solution is available within DFL-DDP data recovery software.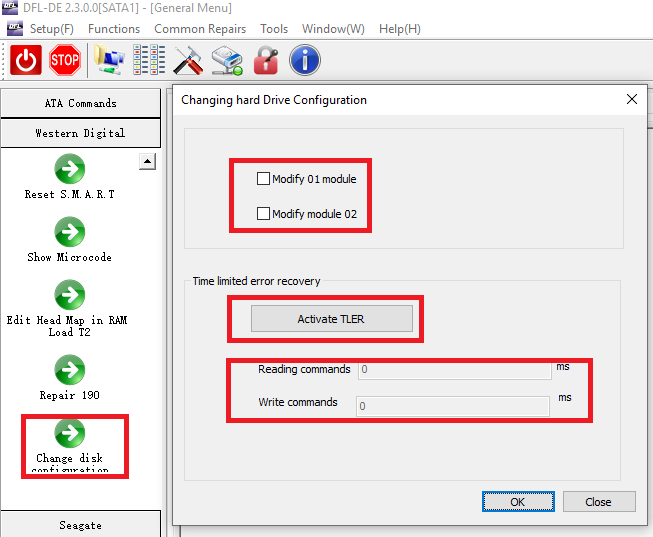 All users need to do is to activate TLER, click to modify module 01 and 02 and input the read and write response time.
But if the slow issue is caused by weak heads or downgraded surfaces, users need to backup the SMRzone and module 190/T2 for running selective head image.