Recommended To Read
:
What data recovery tools to buy if you want to start a data recovery business?
Free video data recovery training on how to recover lost data from different hard drives?
Where to buy head and platter replacement tools at good prices?
Data recover case studies step by step guide
I want to attend professional data recovery training courses
HDD Platter Cleaning Workstation Pro. is one hardware-only equipment for data recovery purpose, it is specially designed to clean both 2.5 and 3.5-inch hard drive platters.
Big Promotion: Buy HDD Platter Cleaning Workstation Pro., Get HDD Platter Cleaning Training Video for free
HDD Platter Cleaning Workstation Pro. contains the following components:
1, Cleaning hardware workstation;
2, Platter fix nut for 2.5″ platter;
3, Platter fix nut for 3.5″ platter;
4, Power Supply AC Adapter.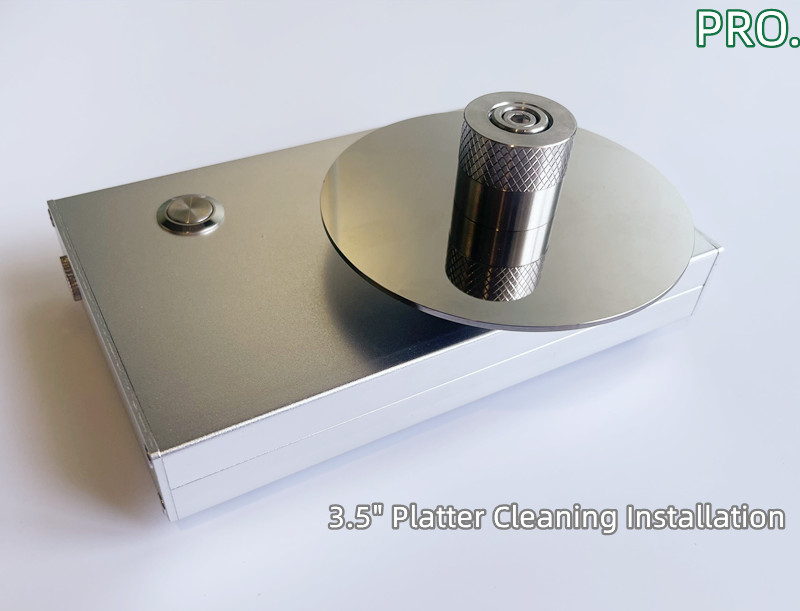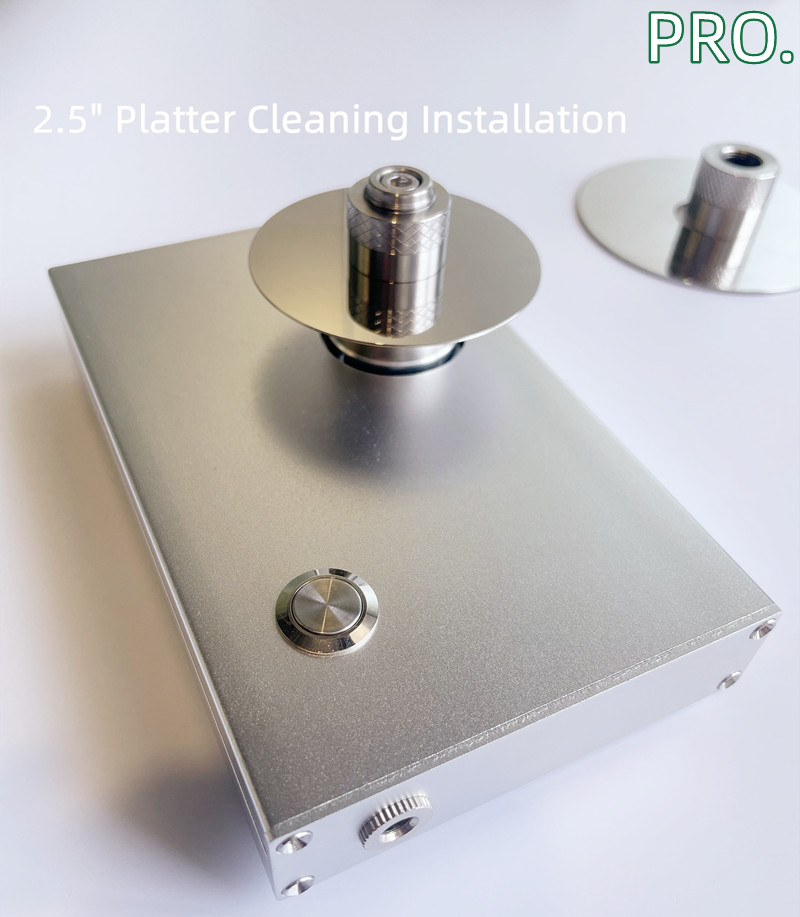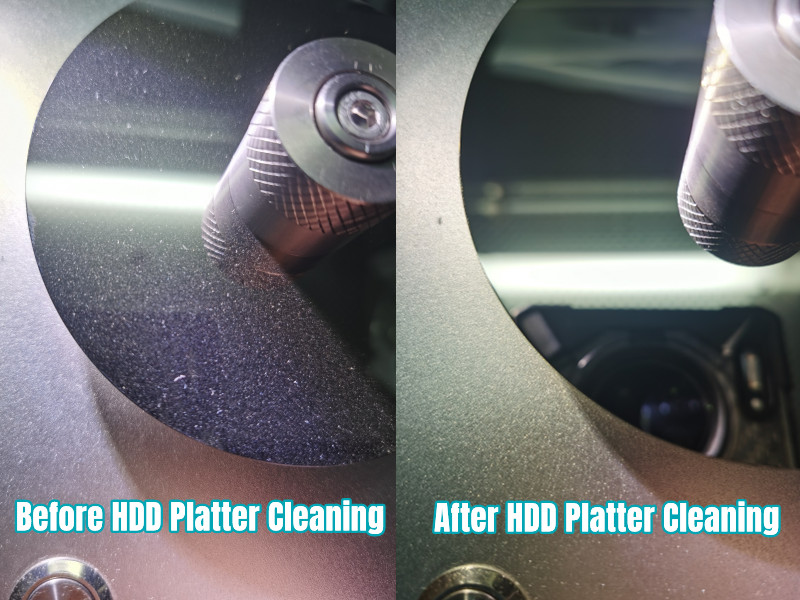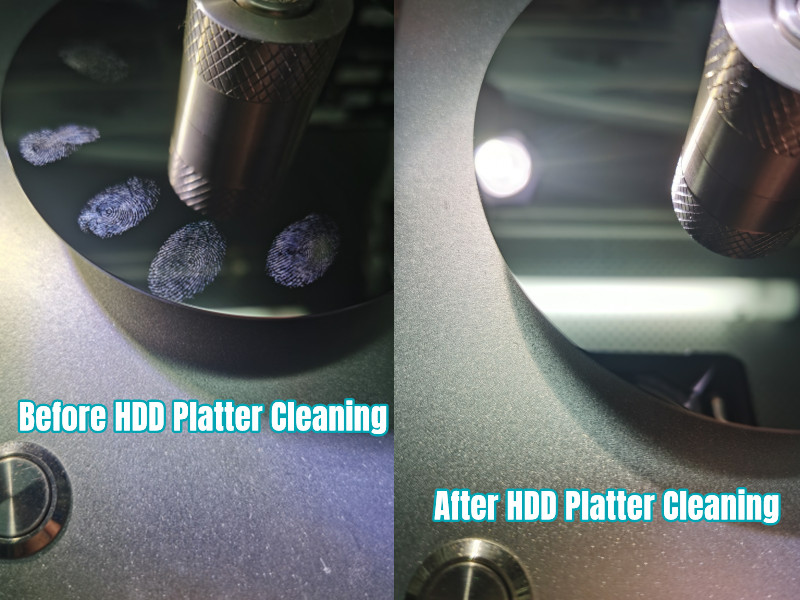 Features:
1, Perfectly support both 2.5″ and 3.5″ platter cleaning;
2, Easy one-button power control;
3, Edge design helps to watch and clean the other surface of the platter so that both surfaces can be cleaned;
Many faulty hard drives from fire, flood disasters or drives suffering scratches require to clean the hard drive platters, clean the hard drives inner environment.
To use HDD Platter Cleaning Workstation Pro. efficiently, users need to get some other clean room recovery equipment such as below:
Dolphin Head and Platter Swap and Clean Suite.Pro
Dolphin Scratched Head Comb Suite 001
Hard Drive Platter Cleaning Video Training
Hard Drive Motor Balance Adjustment Video Training