Recommended To Read
:
What data recovery tools to buy if you want to start a data recovery business?
Free video data recovery training on how to recover lost data from different hard drives?
Where to buy head and platter replacement tools at good prices?
Data recover case studies step by step guide
I want to attend professional data recovery training courses
To recover lost data from M.2 SATA, M.2 NVME SSDs, U.2 NVME SSDs, users need to find one good data recovery adapter to connect these SSDs to the common data recovery hardware tools.
DFL All-in-one Data Recovery Adapter Plus is one latest data recovery adapter connecting external portable hard drives, M.2 SATA SSD, M.2 NVME SSD, U.2 NVME SSD and USB flash drives to the common SATA HDD data recovery equipment in the market for professional data recovery.
DFL All-in-one Data Recovery Adapter Plus adopts USB2.0 design and the real tested disk imaging speed can reach 36mb/s and the capacity support is up to 2.2TB.
Connecting U.2 SSD by DFL All-in-one Data Recovery Adapter Plus to DFL-SRP SATA HDD data recovery equipment: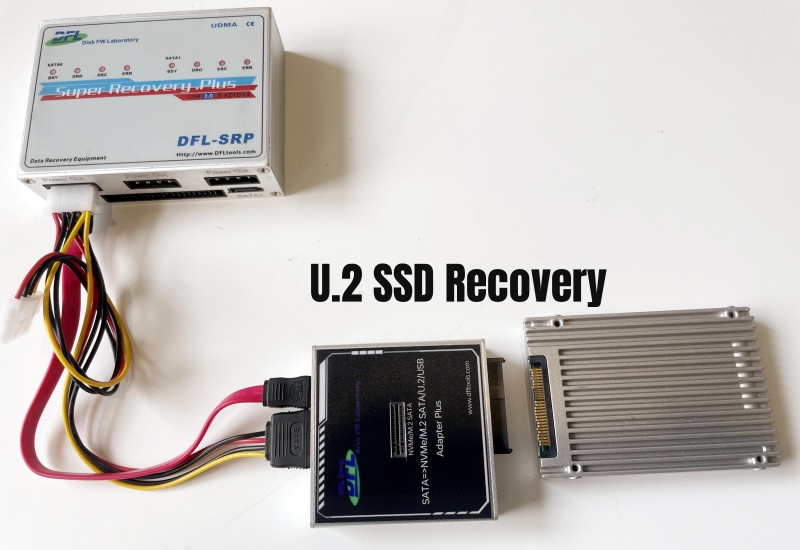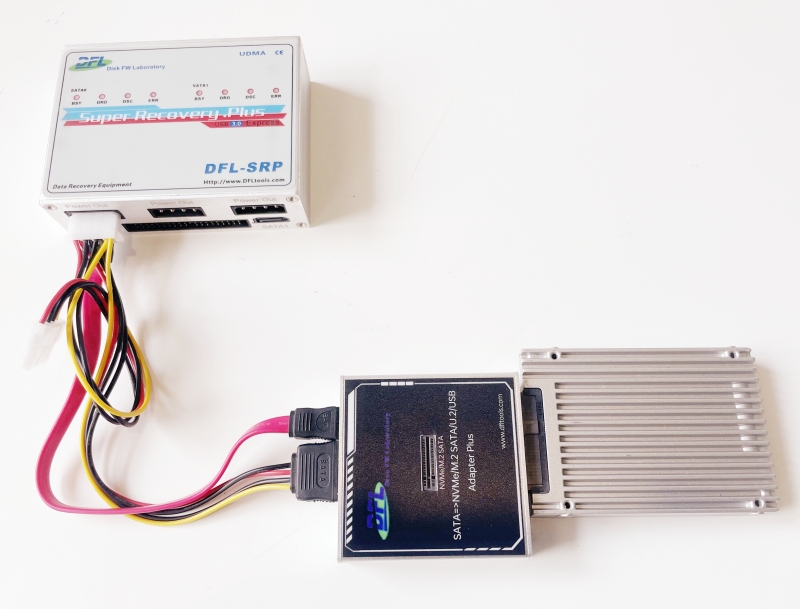 Connecting M.2 SATA SSD or M.2 NVME SSD(either B key or B&M Key) by DFL All-in-one Data Recovery Adapter Plus to DFL-SRP SATA HDD data recovery equipment: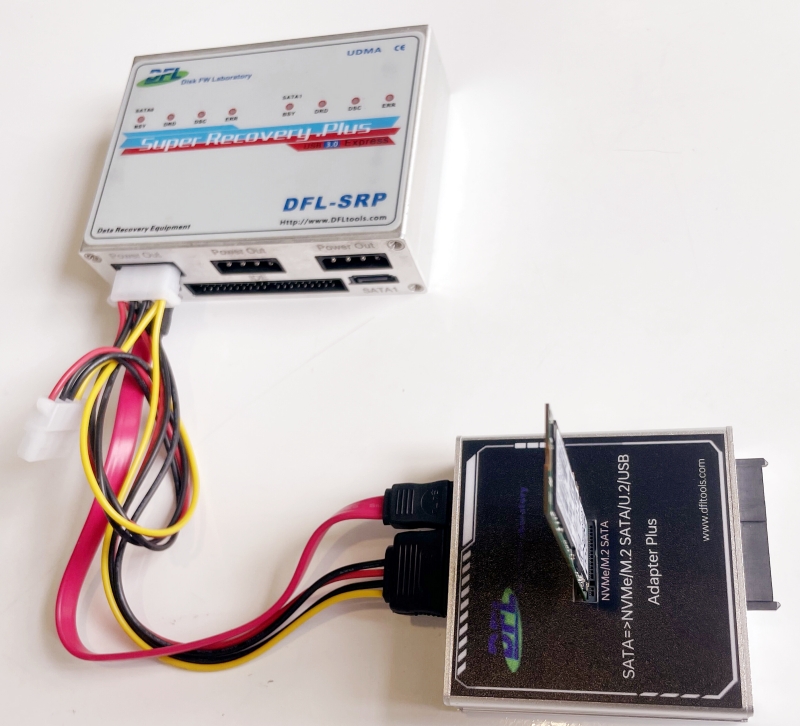 Connecting external portable hard drives by DFL All-in-one Data Recovery Adapter Plus to DFL-SRP SATA HDD data recovery equipment: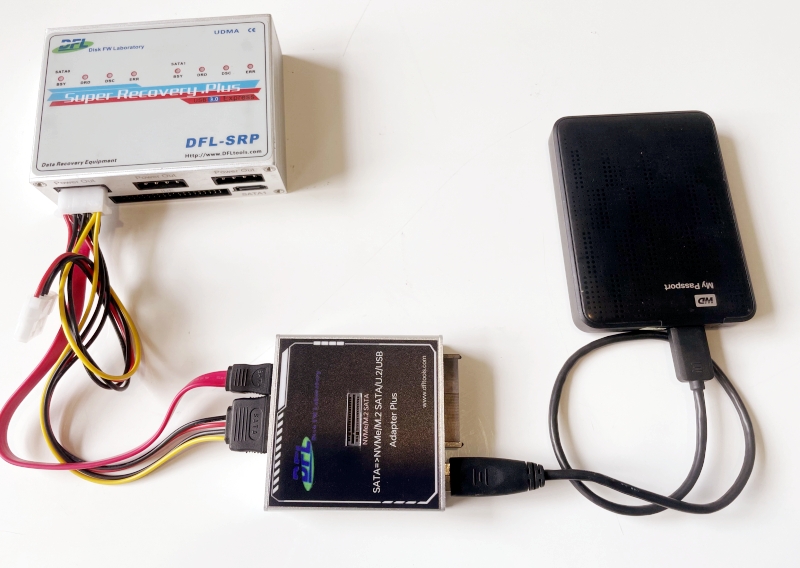 Connecting USB flash drives by DFL All-in-one Data Recovery Adapter Plus to DFL-SRP SATA HDD data recovery equipment: