Recommended To Read
:
What data recovery tools to buy if you want to start a data recovery business?
Free video data recovery training on how to recover lost data from different hard drives?
Where to buy head and platter replacement tools at good prices?
Data recover case studies step by step guide
I want to attend professional data recovery training courses
HDD USB-SATA Wiring PCB Pro. is one professionally designed HDD wiring PCB to help data recovery engineers to increase their data recovery efficiency and success rate when trying to convert the HDD USB interface to SATA interface.
Why shall we need this PCB?
1, For many WD new manufactured USB HDDs since 2019, the auto SED data decryption is not supported at this moment by any data recovery tools. Users have to do manual wiring to convert the original USB PCB to SATA interface for data decryption, firmware repair and more stable data transfer specially when the patient USB HDDs have weak heads or many bad sectors. HDD USB-SATA Wiring PCB Pro. makes this USB to SATA process shorter, simpler and easier. Users just need to simply solder the ready wires to the correct points on the USB PCB and done, users will get the picture instructions on the detailed points to use after the purchase;
2, HDD USB-SATA Wiring PCB Pro. can be used not only for WD USB HDDs, it can be used to convert the USB interface to SATA interface for other brands of HDDs such as Toshiba USB HDDs and Samsung USB HDDs when these USB HDDs have weak heads or many bad sectors or when users need to fix firmware failures. Firmware repair by USB interface is limited and ATA data transfer is mostly more stable and faster.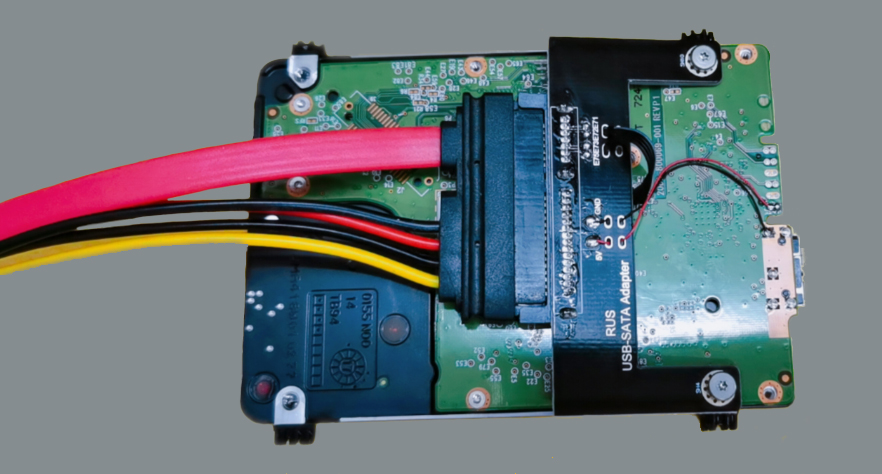 HDD USB-SATA Wiring PCB Pro. adopts professional lines for differential signaling which are more stable, compatible and high temperature resistant.
Please note:
1,  If users don't have any soldering skills, please don't buy this wiring PCB;
2, The original USB PCB must be good to use, the main chip, rom chip must be good, if not, this wiring PCB doesn't help at all;
3, Because of shipping to many places worldwide, the shipping cost is higher than product cost and also because to use this wiring PCB requires hands-on work, refund for this product is not possible.