Recommended To Read
:
What data recovery tools to buy if you want to start a data recovery business?
Free video data recovery training on how to recover lost data from different hard drives?
Where to buy head and platter replacement tools at good prices?
Data recover case studies step by step guide
I want to attend professional data recovery training courses
DFL 올인원 데이터 복구 어댑터 플러스는 외부 휴대용 하드 드라이브, M.2 SATA SSD, M.2 NVME SSD, U.2 NVME SSD 및 USB 플래시 드라이브를 일반 SATA HDD 데이터 복구에 연결하는 최신 데이터 복구 어댑터입니다. 전문 데이터 복구 시장의 장비.
DFL 올인원 데이터 복구 어댑터 플러스는 USB2.0 설계를 채택하고 실제 테스트된 디스크 이미징 속도는 36mb/s에 도달할 수 있으며 용량 지원은 최대 2.2TB입니다.
DFL All-in-one Data Recovery Adapter Plus에서 지원하는 장치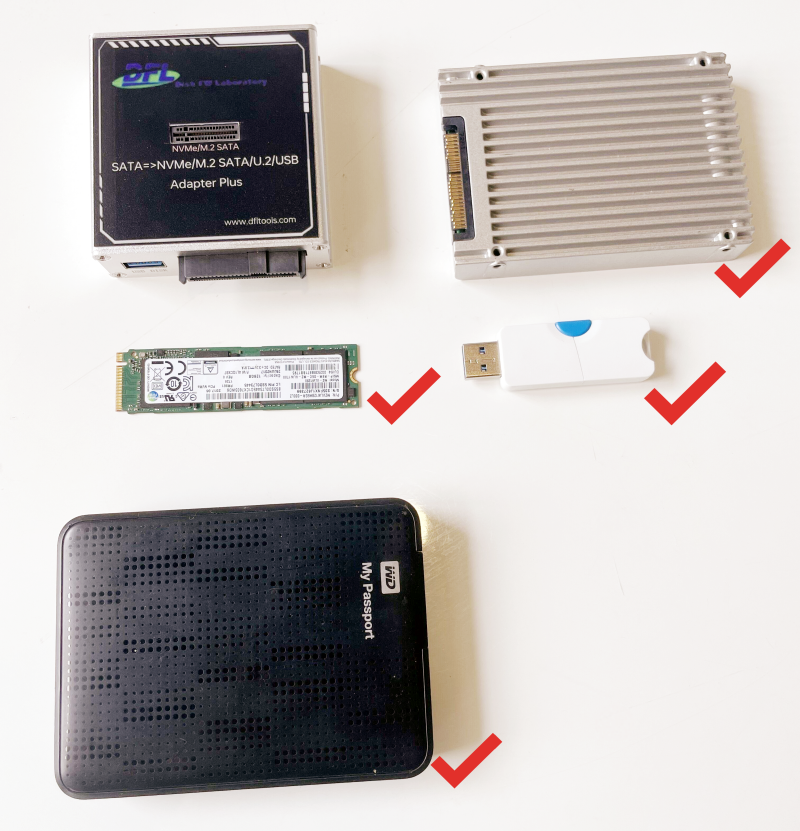 DFL 올인원 데이터 복구 어댑터 플러스로 U.2 SSD를 DFL-SRP SATA HDD 데이터 복구 장비에 연결: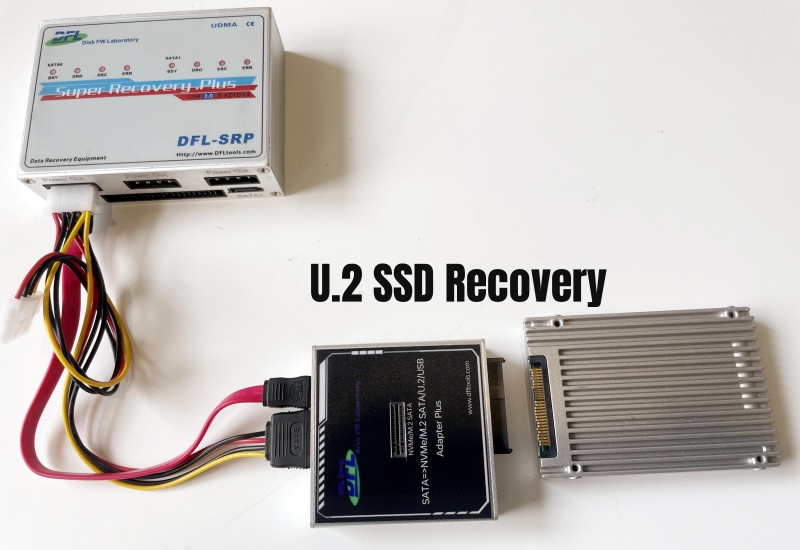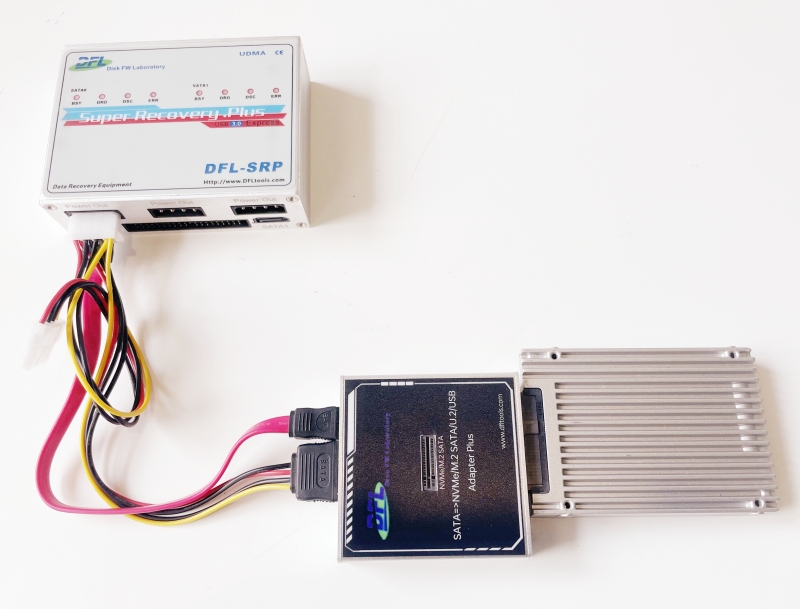 DFL 올인원 데이터 복구 어댑터 플러스를 통해 M.2 SATA SSD 또는 M.2 NVME SSD(B 키 또는 B&M 키)를 DFL-SRP SATA HDD 데이터 복구 장비에 연결: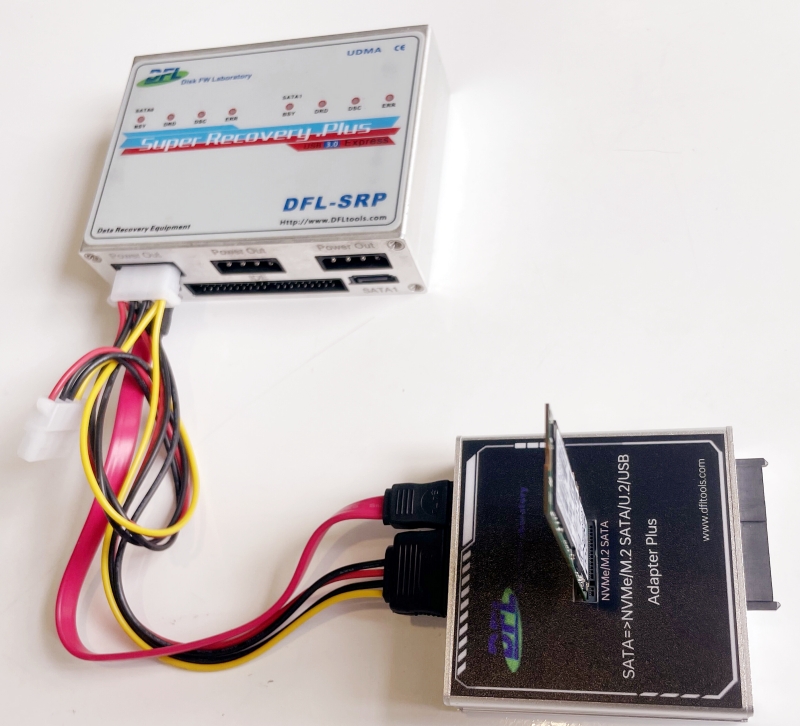 DFL 올인원 데이터 복구 어댑터 플러스를 사용하여 외부 휴대용 하드 드라이브를 DFL-SRP SATA HDD 데이터 복구 장비에 연결: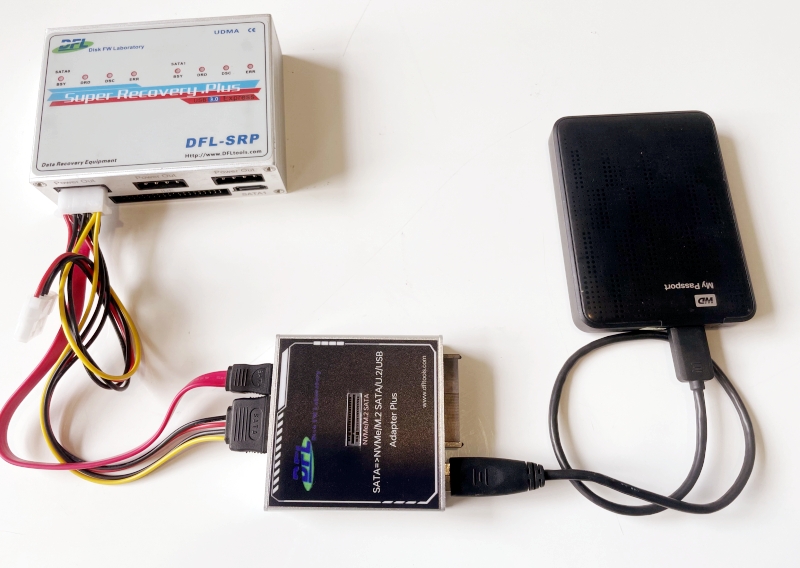 DFL 올인원 데이터 복구 어댑터 플러스로 USB 플래시 드라이브를 DFL-SRP SATA HDD 데이터 복구 장비에 연결: